Fall 2019 Rush Season Events
8/15: Catch mock trial at your major's welcome event!
8/17: Connect with the team at the pre-law info sessions (1:30-3:20 in BH 201)
8/23: Free popsicles on the quad (11:00-1:00)
8/28: Activities Fair
 8/29: Mock trial interest night (VH 1140)
9/3 and 9/4: TRY-OUTS!!
9/7: Welcome event for new members
---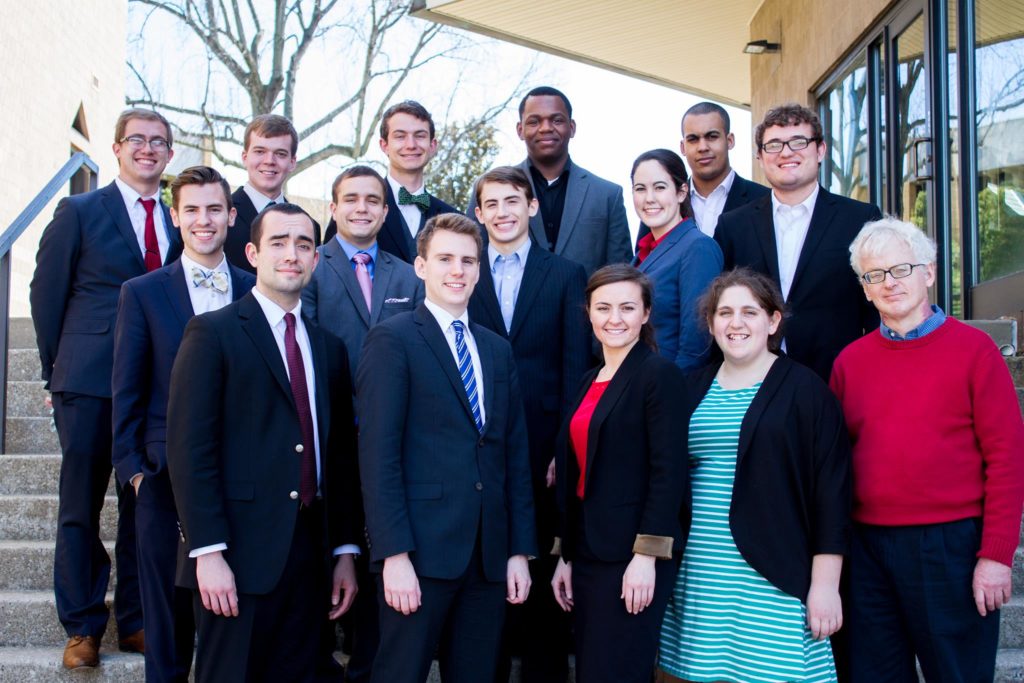 Why join Truman State Mock Trial?
As a member of the mock trial team you will gain skills that remain with you the rest of your life, including:
creative problem-solving
how to "think on your feet" and articulate an argument quickly, clearly, and convincingly
professionalism and self-confidence
For those considering a legal career, mock trial is an excellent opportunity to hone their ability as a trial advocate and learn the rules of criminal procedure.
But, at the end of the day, we do this because it's FUN.
As much as we love mock trial (and that is a LOT), we love each other more. If you want to create amazing memories and lifelong friendships, TruMock is the place to be.
Do I need mock trial experience to try out?
Definitely not! During try-outs, we are looking for people who enjoy acting and public-speaking, and who are excited to learn more about mock trial. We want to get to know you! Once you are on the team, you will receive all the training and practice you need to be a successful mocker.
How do try-outs work?
Try-outs will consist of three parts: (1) a prepared 3-5 minute persuasive speech on any topic, (2) a short interview with the exec board, and (3) a 1-2 minute extemporaneous speech on a randomly selected topic. Students of every major, year, and experience level are welcome at try-outs!